by Vietnam News | October 2, 2019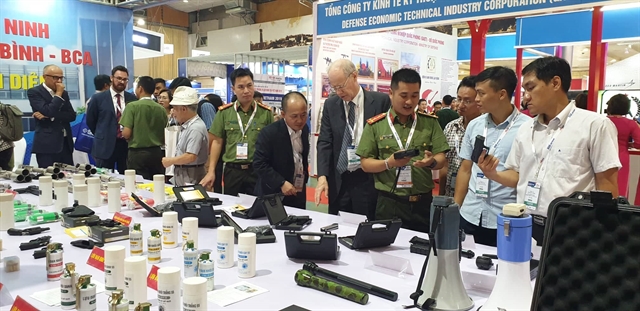 HÀ NỘI — The three-day 2019 Việt Nam's Dedicated Defence and Security Exhibition and Conference (DSE Việt Nam 2019) opened in Hà Nội on Wednesday.
Around 200 exhibitors from at home and abroad are showcasing the most advanced security technologies and solutions.
The event is co-organised by the Ministry of Public Security's Department of Equipment Supplies, the Ministry of National Defence's Defence Economic Technical Industry Corporation and EIFEC Company and Expo Services Pte Ltd.
Senior Lieutenant Colonel Phan Tiến Thọ, General Director of the Ministry of National Defence's Defence Economic Technical Industry Corporation said his corporation joined the event with an aim to strengthen the co-operation with long-term partners, expand the market and seeking new partners worldwide in defence and security to develop military trading and foreign relations-related defence activities.
"We expect this will be a regular event contributing to promoting defence industry products, aiming at seeking for opportunity of exporting, elevating the position and prestige of military enterprises, and creating chances for military organisation, units and enterprises to learn about advanced technologies in defence industry in the world, then expanding and strengthening international co-operation in defence sector," he said.
Russian Ambassador to Việt Nam Konstantin Valisievich Vnukov said the Russian delegation accepted the invitation to take part with gratitude as Việt Nam is an important partner of Russia in Southeast Asia.
"I would like to express my belief that DSE Việt Nam 2019 would create a new motivation to organise similar defence and security forums in Việt Nam, and Russia would be willing to support and actively join in such events," he said.
The exhibitors from Russian are participating under the sponsor of Rosoboronexport JSC, the only state organisation in Russia for exporting the entire range of military, dual-use products and services and technologies.
Nguyễn Đình Long, Director of EIFEC Company, said that DSE Việt Nam 2019 brought together hundreds of the world's leading brands in the fields of defence and security with countries represented include Russia, US, Ukraine, France, Israel, Bulgaria, Poland, Latvia, Brazil, Singapore and Việt Nam.
The participants included Rosoboronexport presenting 14 Russian companies including Rostec, Russian Helicopters United Shipbuilding Corporation, Ukrspecexport presenting six Ukrainian companies including Motor, Shipbuilding, Ukroboronprom and international brands like Lockheed Martin, Airbus, Arsenal 2000, WB Electronics together with Vietnamese companies.
Long said the exhibition would showcase the most advanced weapons, warfighting technologies, surveillance systems, covert and overt information management systems, ammunition, armoured vehicles and tanks, radio-tracking and positioning systems, radars, warships, unmanned vehicles, border protection and surveillance systems and all related.
Alongside the exhibition, there will be a symposium with technical topics in defending infrastructure from cyber-attack, solutions to detect and prevent unmanned aerial vehicles, drug detection technology, protection measures against biological, chemical and nuclear agents.
The event will run until Friday at International Centre of Exhibition, 91 Trần Hưng Đạo Street in Hà Nội. — VNS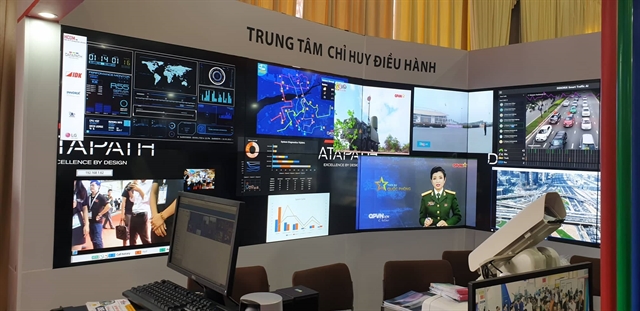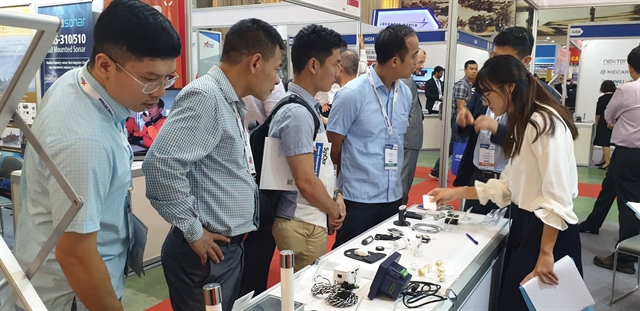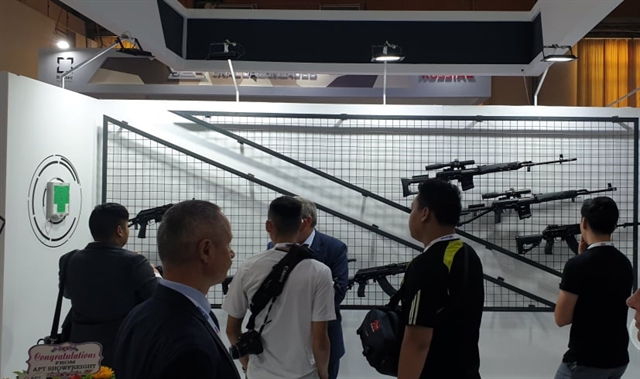 October 2, 2019